Bexhill Roaring 20s
Bexhill Roaring 20s was the South Coast's flagship, period 1920s event, taking place on Bexhill's Edwardian sea front and throughout the town centre, drawing crowds of over 20,000 to Bexhill. The Roaring 20s event was a huge, non-profit-making, community success that ran from 2014 to 2017.
It's often said that imitation is the highest form of flattery. Although there have been other tributes to the roaring 20s locally, this event remains highly regarded along the South Coast as the original and best.
The splendour of the Roaring 20s
From stunt fights to dancing acts, live music, performers, air displays, vintage cars, exhibition stalls, F1 cars and more, the Bexhill Roaring 20s brought immense fun and entertainment to all ages. It attracted acts from London and Brighton, with performers mixing with local dance schools to provide a wonderful mix of talent.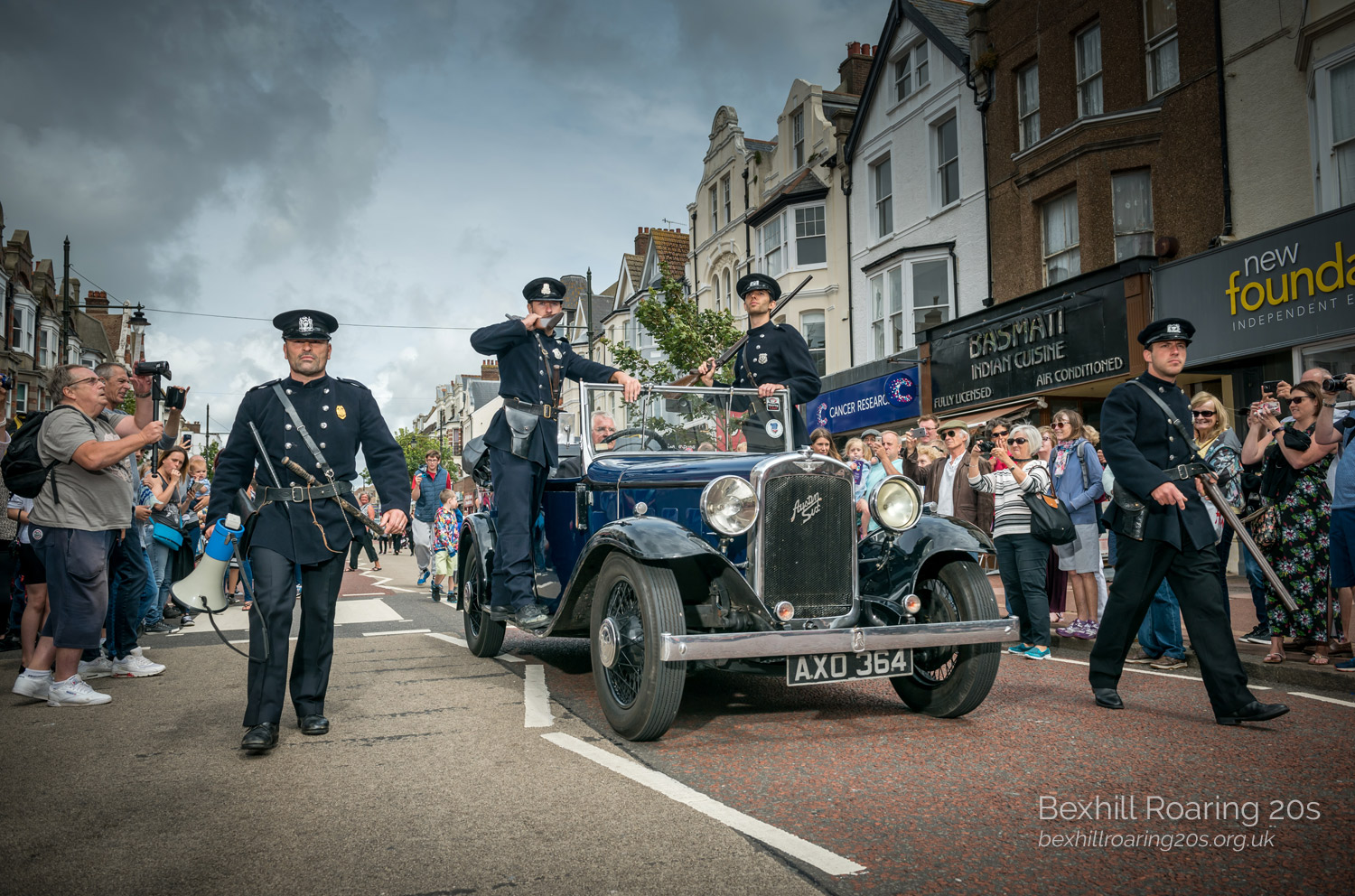 And then, of course, there was the yearly Charleston Challenge. Two successful world record attempts for Bexhill - one official and one unofficial.
The Charleston Challenge 2017
For the full story behind the Bexhill Roaring 20s, along with photographs, visit this page.
Brighton Roaring 20s
Although organisers Roger Crouch and Alastair Hazell have been discussing building upon the success of their Bexhill event with a Brighton Roaring 20s, they can confirm that this will not be going ahead this year due to time commitments.
From one enormous success...
Although the Bexhill Roaring 20s was forced to end in 2017 because of funding, Roger Crouch, Alastair Hazell and the Roaring 20s team returned to Bexhill in the summer of 2019 with the Bexhill 60s Revolution.